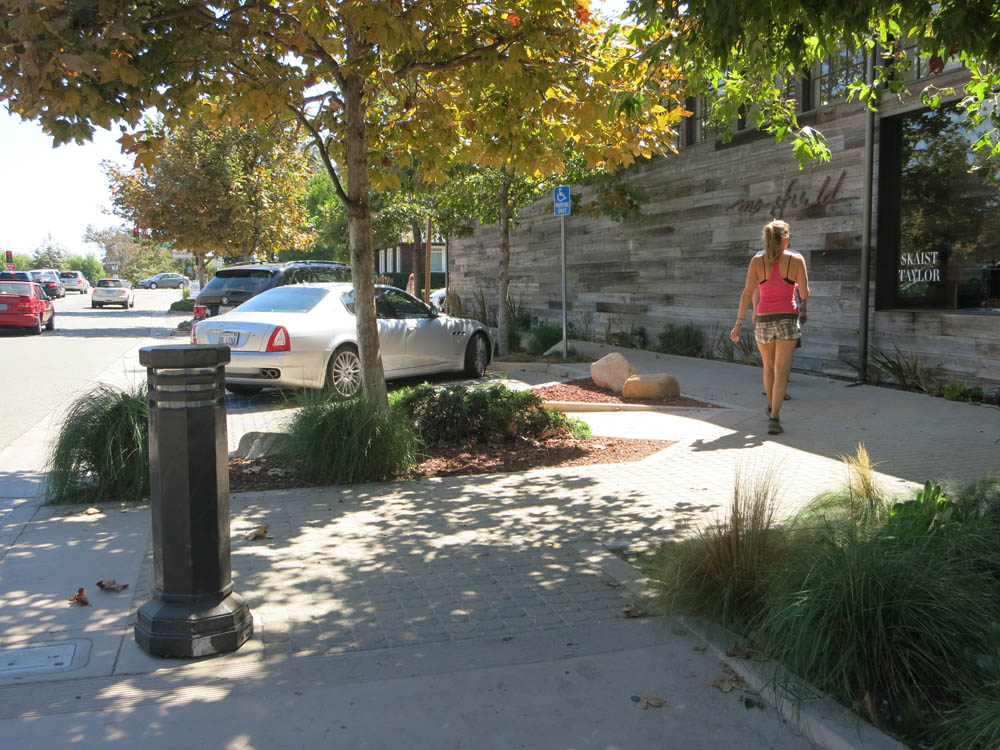 CROSS CREEK ROAD / Malibu, CA
Upgrade the infrastructure, but keep the intimate character.
Cross Creek Road is the one block shopping street off Pacific Coast Highway in Malibu. The City desired the traditional street infrastructure of curbs, sidewalks, with a new road alignment to solve a variety of safety, traffic speed, and drainage issues, but without losing the unique character of the area.
A serpentine road design was selected to calm traffic, increase planting and provide for a pedestrian friendly experience. Unique to the streetscape is a permeable concrete paver sidewalk as well as the use of large boulders which both lend a relaxed ambiance to this affluent but rural California-casual streetscape. Custom pilasters with Malibu tile work were designed and constructed to help anchor the streetscape and the feeling of arrival in the heart of Malibu.
CLIENT: City of Malibu, Department of Public Works