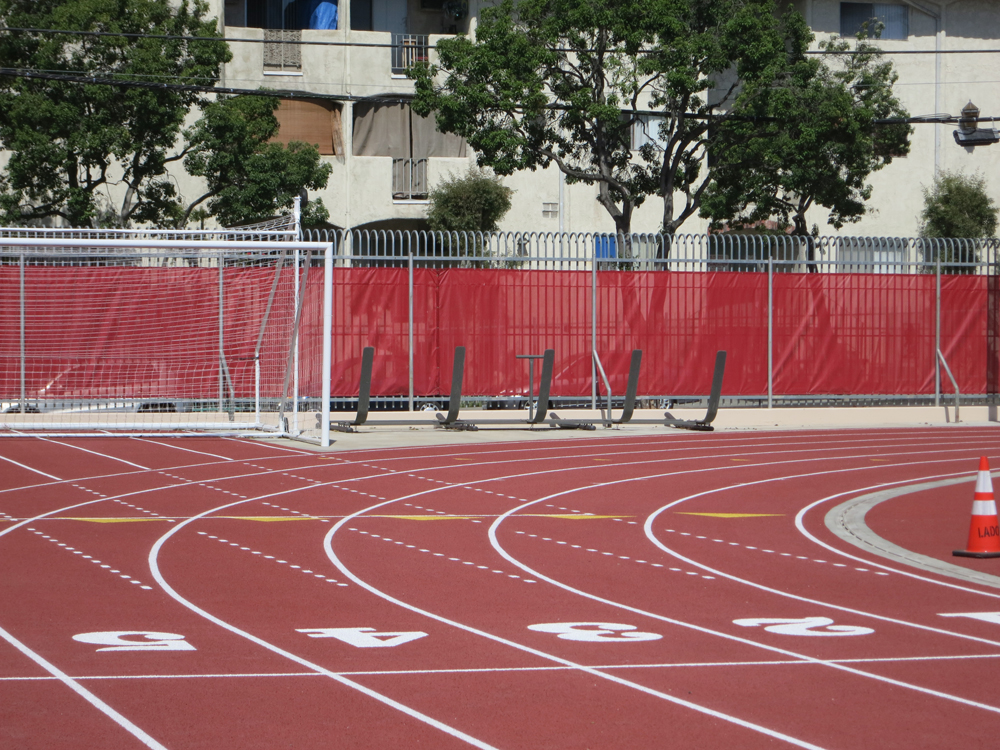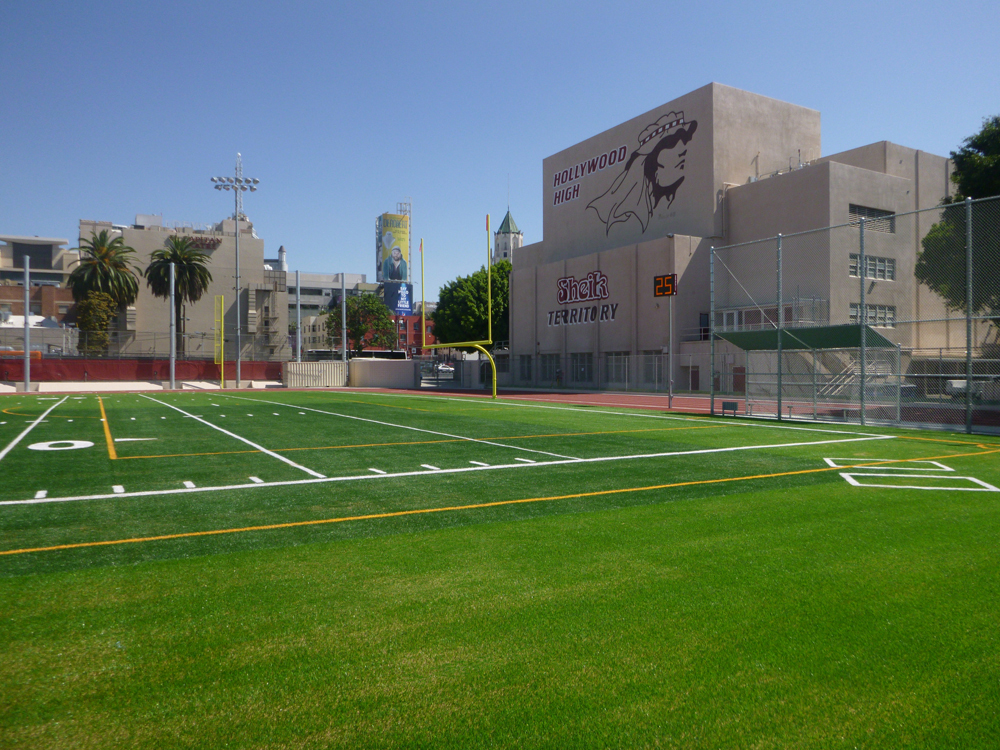 HOLLYWOOD HIGH SCHOOL / Los Angeles, CA
The full range of high school sports within a single field.
Hollywood High School, located two blocks from the heart of downtown Hollywood, was struggling with overused and undersized sports fields. Withers & Sandgren created the Basis of Design Report and implemented all the recreation elements within the original athletic field. a new synthetic turf field and track accommodates football, soccer, baseball and softball, track, long and triple jump, pole vault and shot put within the historic footprint of the field. The DSA-certified project also consisted of designing accessible paths of travel to the field, the bleachers, restrooms and ADA upgrades to the existing restroom building.
CLIENT: LAUSD and Hector Baylon Architecture