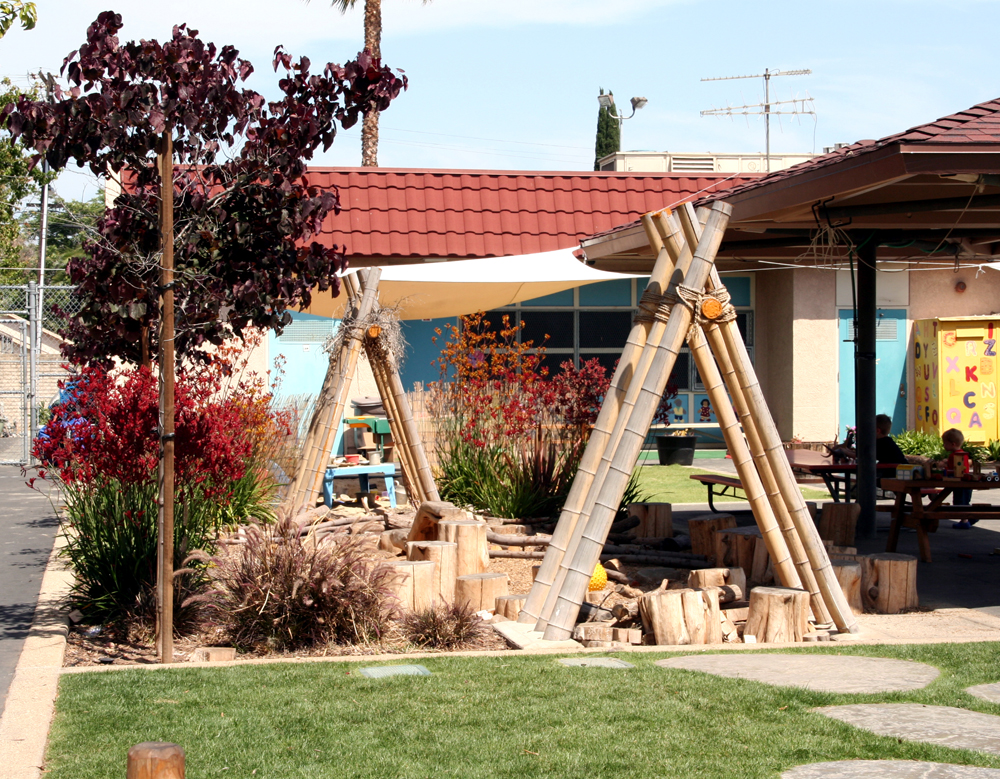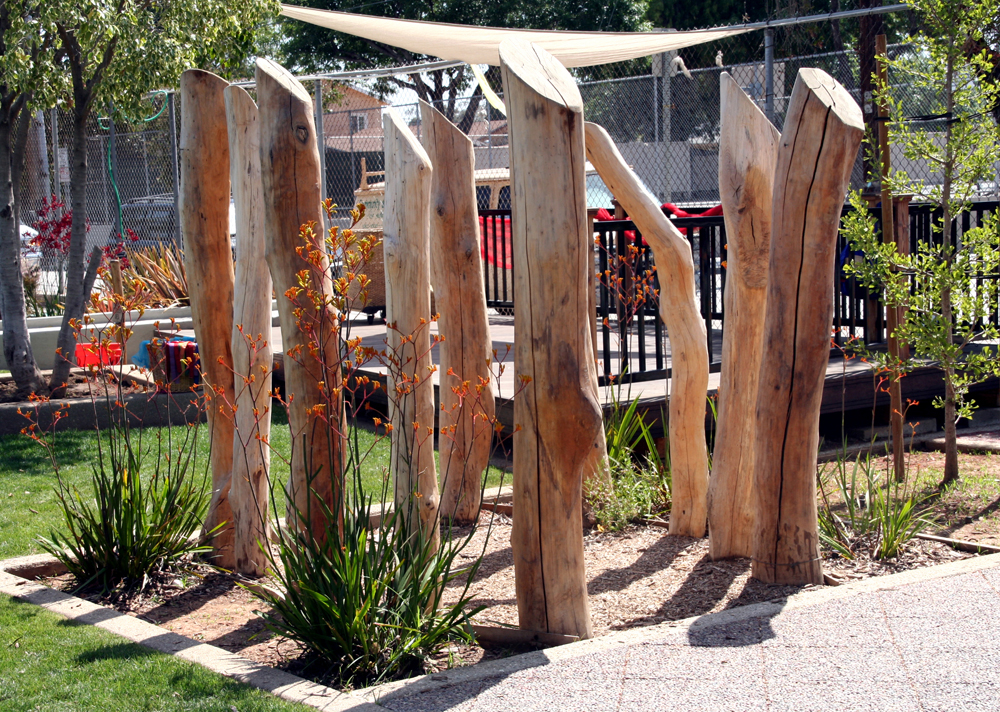 LAUSD NATURE EXPLORE CLASSROOM / Los Angeles, CA
"Unpaving the way" for delightful green playgrounds.
In a city full of outdated asphalt playgrounds, Brooklyn Early Education Center's success story has given the nation's largest school district a model to "unpave the way" for transformational greening of its school campuses. Transforming a lifeless blacktop to Los Angeles Unified School District's first Certified Nature Explore Classroom has given these 2-5 year old urban preschoolers in East Los Angeles an engaging, nature-based, adaptable and green outdoor play space for delight and discovery.
Withers & Sandgren provided extensive, customized construction documents to redefine the play experience for children and staff at Brooklyn EEC. The design incorporates the guiding principles and areas required to become a Certified Classroom: Entry, Gathering Area, Climbing, Dirt Digging, Building, Nature Art, Music & Movement, Garden, Water Play, Sand Play, Trike Track, Greenhouse, and storage containers, and is one of only twelve in California (2012).
CLIENT: Los Angeles Unified School District