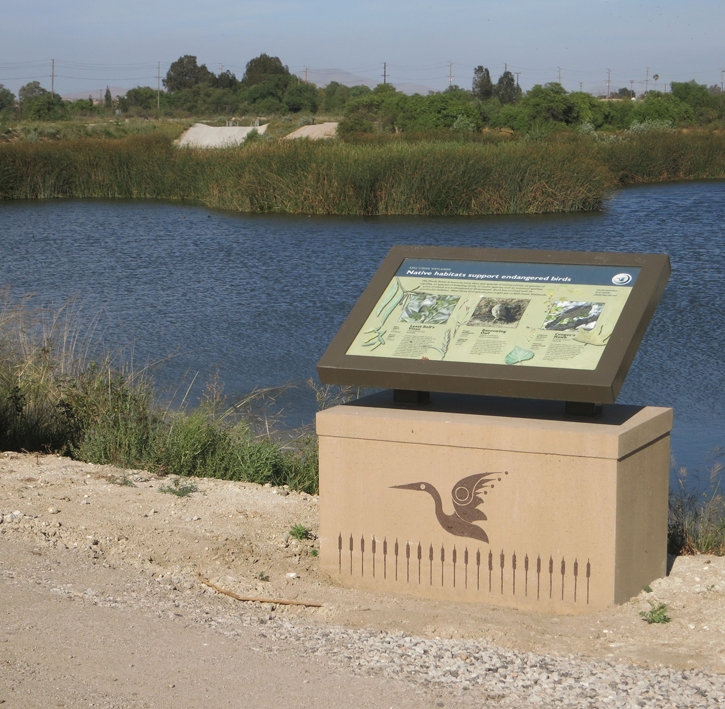 MILL CREEK WETLANDS
Constructed wetland receives $1.5M from National Resources Agency.
An innovative water quality treatment facility within the greater Prado flood control basin was developed to capture and clean the pollutants generated by urban runoff and agricultural land use within the Cucamonga Creek watershed.
Withers & Sandgren working with the assembled team, provided the vision for a recreation and interpretive overlay to this engineered landscape. Wildlife viewing areas, interpretive and way-finding signage and interactive educational features were designed to promote a greater appreciation and understanding of the riparian and upland habitats. Future regional multi-use trails and bikeway connections to the Santa Ana River Coast to Crest Trail were incorporated into the planning process.
CLIENT: City of Ontario & New Model Colony Builders, LLC