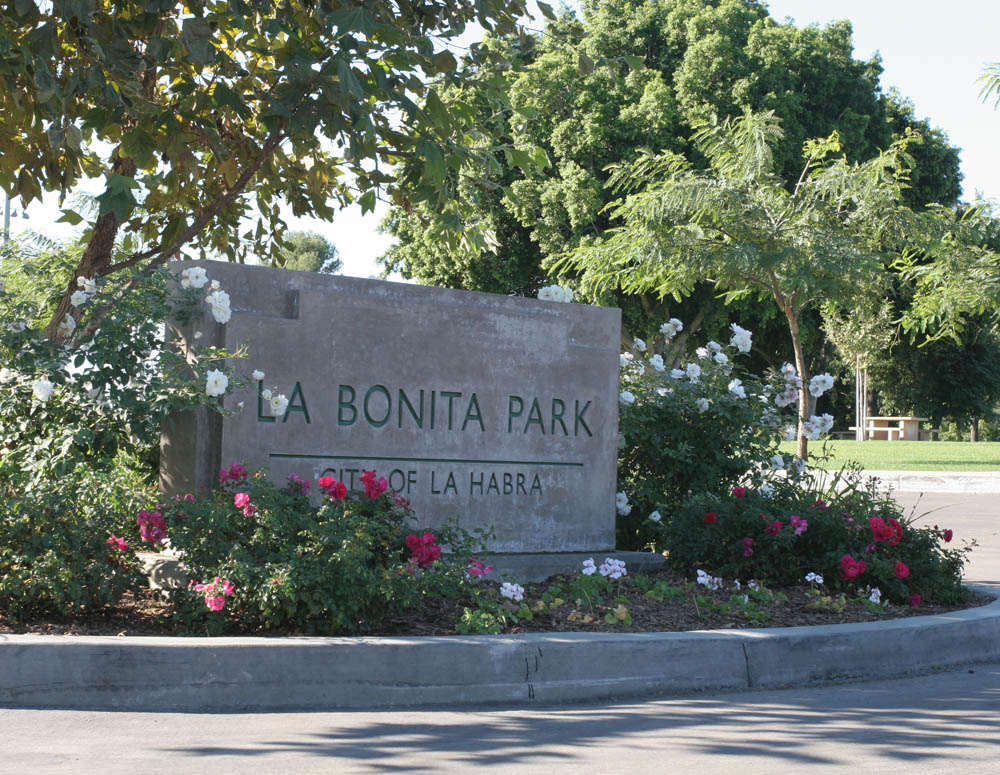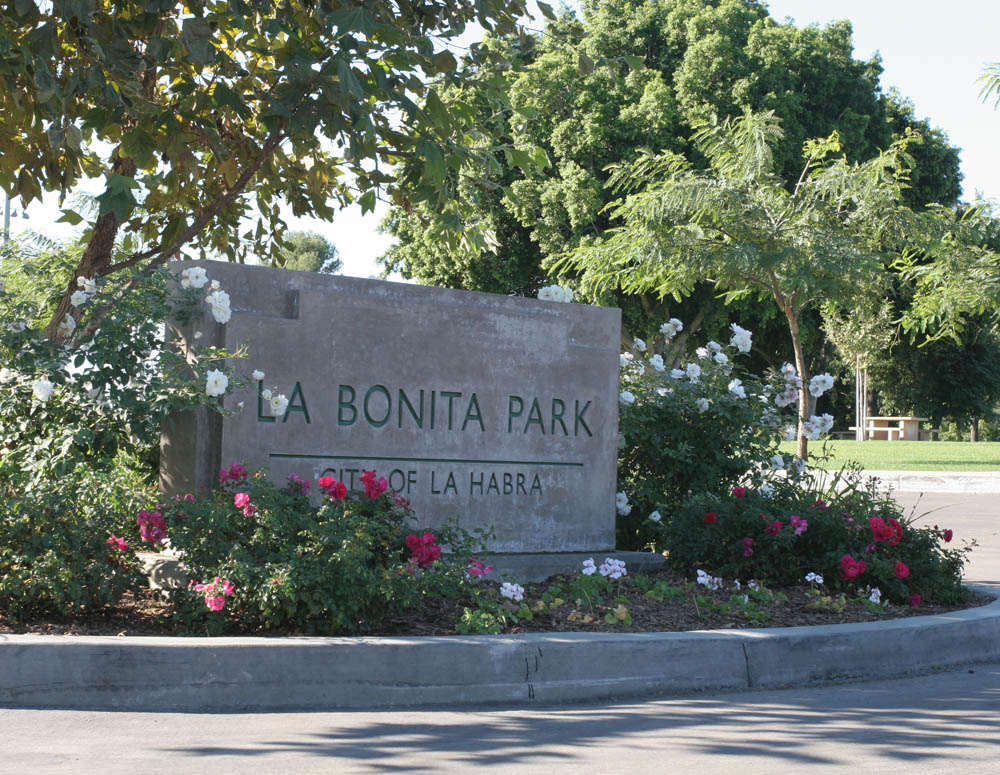 LA BONITA PARK / La Habra
Park to accommodate community facilities and
control neighborhood flooding.
The City of La Habra desperately needed active recreation facilities incorporated into their 22-acre hillside park. Withers & Sandgren eliminated one dilapidated ballfield replacing it with a cloverleaf complex of four ballfields that included a new concession building at the top of the hill. Many existing trees were preserved and more added to create comfortable picnic spots and buffer views to the surrounding community. Wide accessible pathways throughout the park connected the various park elements including a children's play structure, a restroom, and a community building.
A deep shady green swale running through the park no longer retained the volume of run-off created during a capital storm event, contributing to serve flooding below the park. The Park Improvement Drainage Study called for the construction of a dual pipe storm drain beneath the swale connecting to a detention basin at the lower elevation of the park. The sylvan landscape of the swale remained serving only as an emergency overflow to the new drainage system.
CLIENT: City of La Habra, Department of Public Works