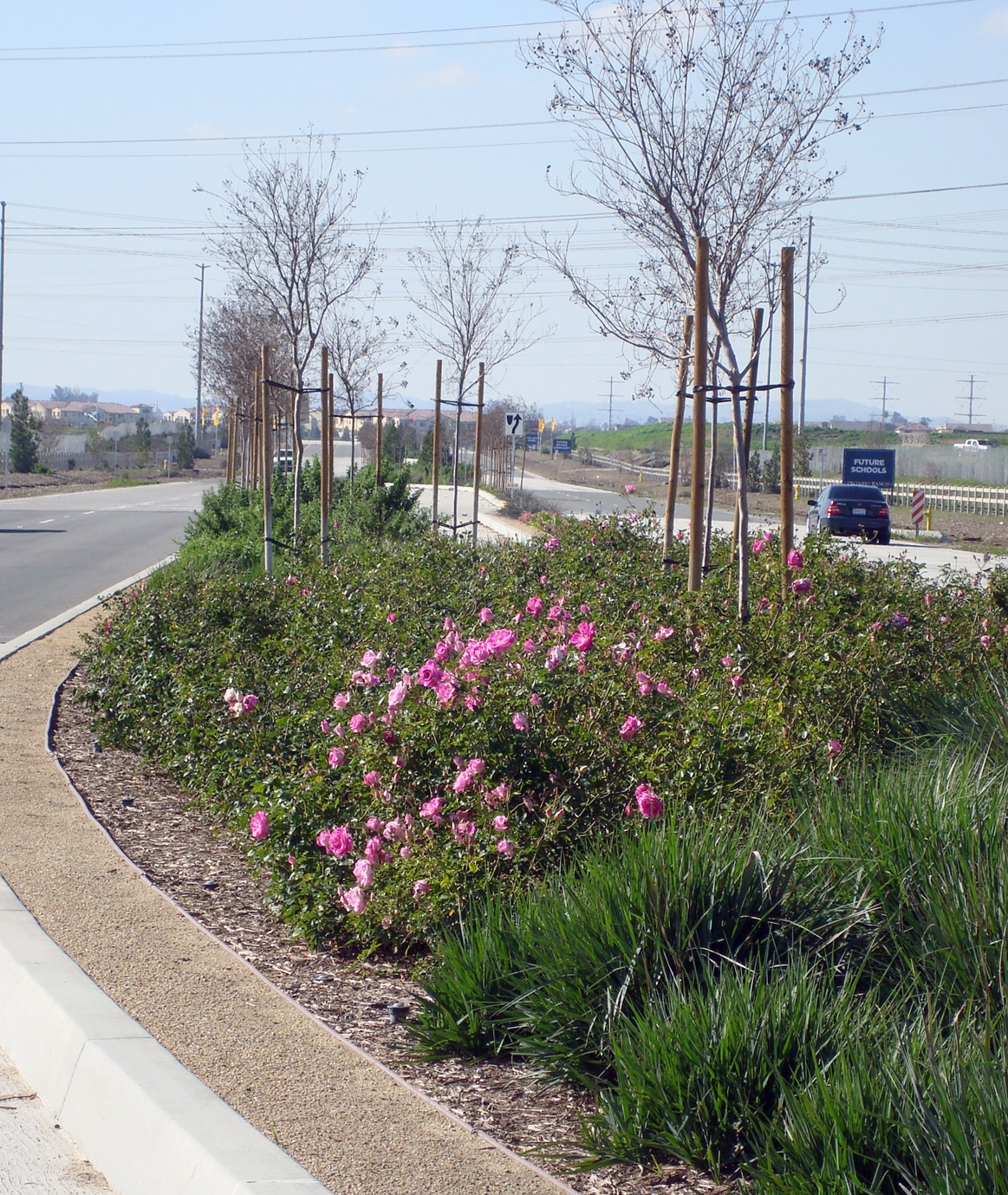 NEW MODEL COLONY STREETSCAPE MASTER PLAN
Winner of the 2008 Focused Planning Award,
American Planning Association, Inland Empire Division.
The New Model Colony Streetscape Master Plan builds upon the legacy of the historic street layout that already established so many boulevards and medians with their remarkable abundance of heritage trees. The plan for this immense 8,000-acre development is intended to provide landscape and hardscape design standards to ensure consistency of development. Conformance to the Master Plan will result in a unified aesthetic through the selection of architectural materials, street furnishings, and landscape palettes.
CLIENT: City of Ontario, CA