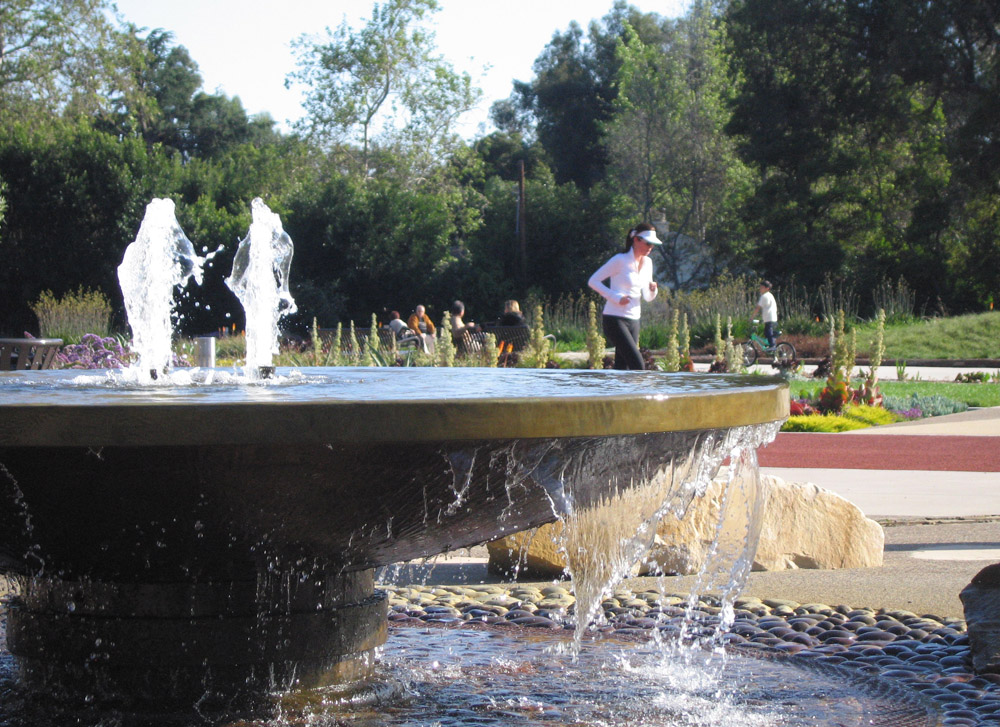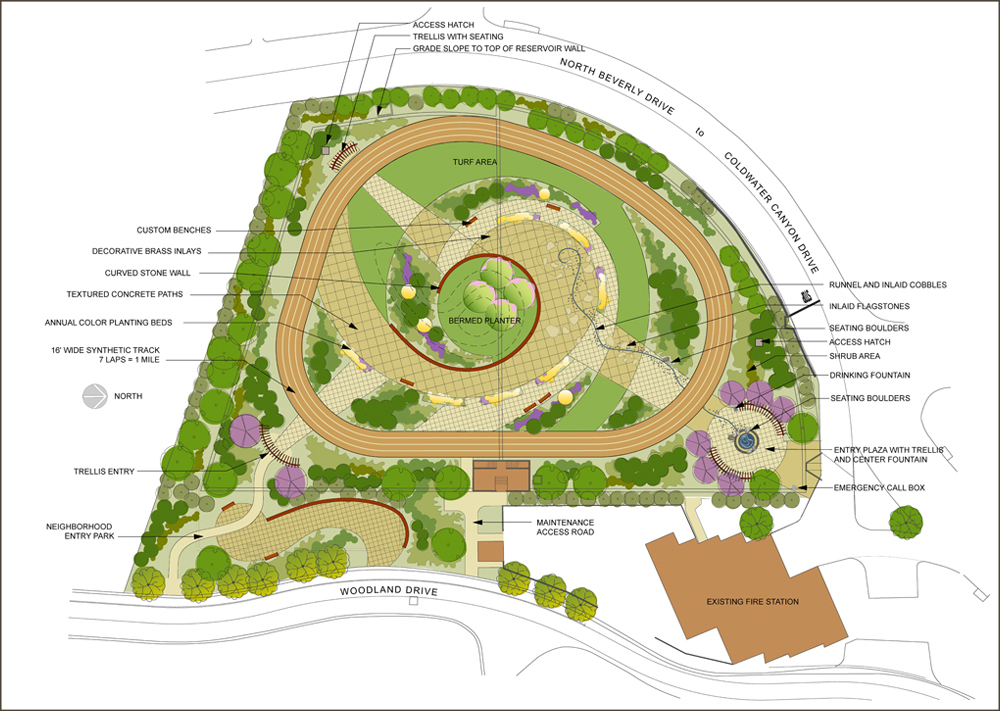 COLDWATER CANYON PARK / Beverly Hills
Green oasis atop a reservoir.
Once the terminus of Coldwater Creek, this passive park sits on the concrete lid of a new eight million gallon subterranean reservoir. Tucked into the hillsides of Coldwater Canyon, many local residents look down on the 1.2-acre site below. Intriguing swirls of textural plantings, wheel spokes of multi-colored concrete, vine-covered trellises, large shade trees, and a custom bronze fountain define the aesthetics of this instantly popular destination.
CLIENT: City of Beverly Hills,
Department of Parks & Recreation