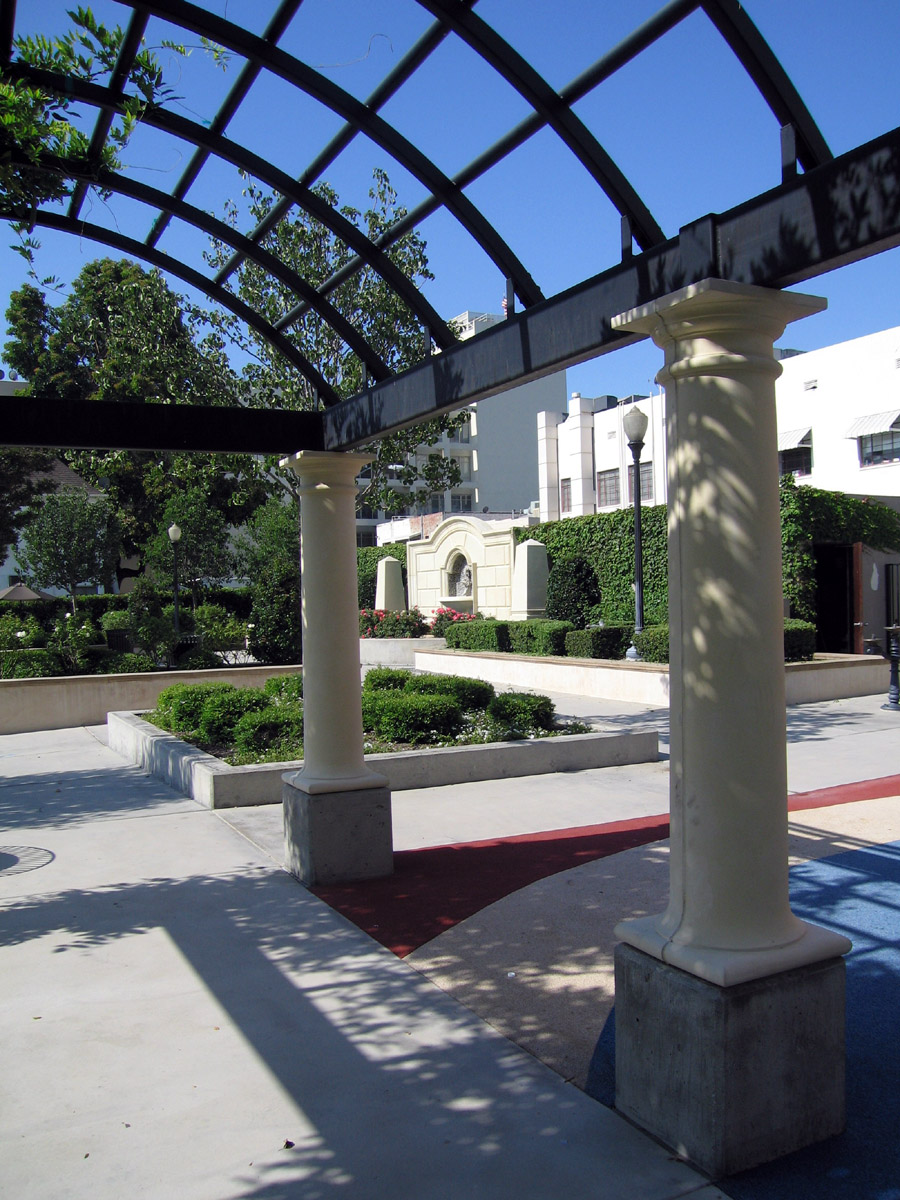 REEVES PARK / Beverly Hills
A quiet pocket park within the busy corporate city corridor.
Custom-designed garden amenities and stately trees were chosen for this roof top park site, one of four mini parks to be renovated in Beverly Hills. Using the wonderful style and flavor apparent in the local urban landscape, special features including a fountain, steel trellis, statuary, and children's play structure were added to attract adjacent residents back to the park.
CLIENT: City of Beverly Hills, Department of Parks & Recreation